ADCC European Championships 2017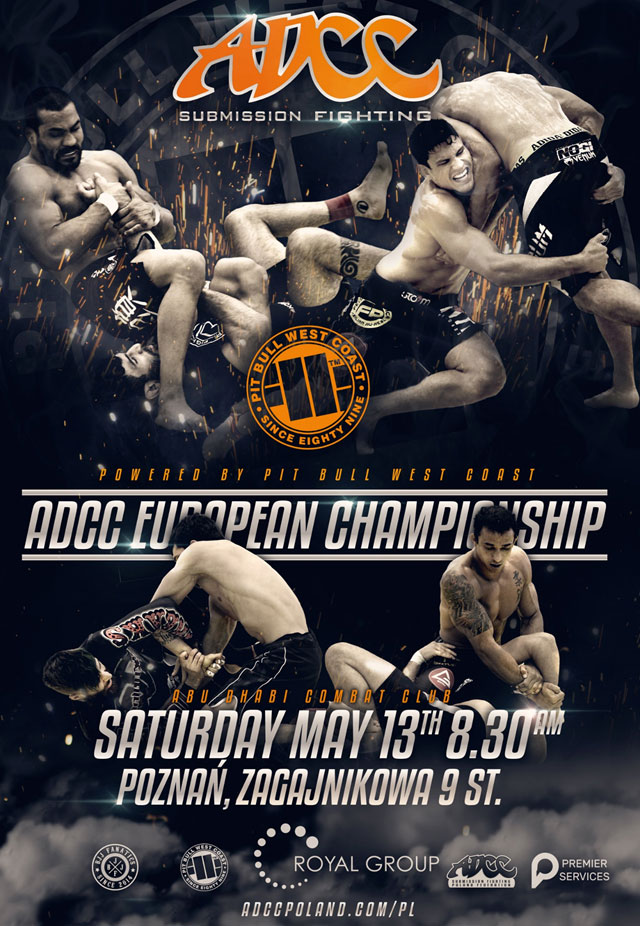 Den 13 maj är det dags för sista chansen att kvala in till ADCC VM som går i Finland i september i år. ADCC EM kommer gå av stapeln i Hala UAM Morasko Arena i Poznan, Poland. Alla vinnarna i respektive pro-viktklass kvalificerar sig till VM. Sista dagen för registrering är den 7 maj.
May 13th Poznan – Poland
Arena – Hala UAM Morasko

Weight classes;
Professional:
Men: -65.9kg, -76.9kg, -87.9kg, -98.9kg and +99kg
Female: -60kg and +60kg

Masters: 65.9kg, -76.9kg, -87.9kg, -98.9kg and +99kg

www.adcombat.com/adcc-rules-and-regulations

Prizes
Professional weight classes winners get ticket to World Championship 2017
Every weight classes' three best fighters get medals
The team that gets most of the points gets the "Best Team Cup"
Points: 1st place 5 points; 2nd place 3 points; 3rd place 1 point

Competition payment
Competition fee is 100€ or 430PLN
Payment has to be paid before the last registration date to bank account.
Message in the payment has to contain fighters name, team and category.

Bank Account:
Payment:
Mateusz Łuckiewicz
19 1160 2202 0000 0003 2025 2461
IBAN: PL 19 1160 2202 0000 0003 2025 2461
SWIFT: BIGBPLPW

Payment in Poland:
Stowarzyszenie Sportów i Sztuk Walki ALLIANCE
ul. Omańkowskiej 93d/15
60-465 Poznań
26 1240 6595 1111 0000 5623 9502

Public
The doors open half hour before competition

Registration
Registration and event information: info@no-gi.pl
The deadline of registration is 7th May.