Pre-ADCC interview: Ida Hansson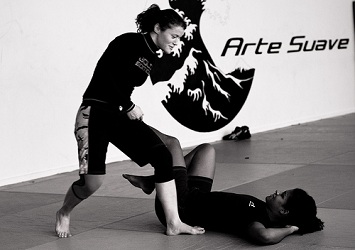 Congratulations to the ADCC invitation, how does it feel?
Thank you! I am really happy for the invitation, it means a lot to me. ADCC is one of the most prestigious grappling competitions there is, fighting there is truly an honor.

How and when did you receive the invitation?
I received my invitation by a phone call from Marko Leisten just a week ago. I sent my application in the beginning of the summer and I was almost giving up hope of getting a spot. I only have 3 weeks to get ready and of course that will influence my preparations. But I have been training a lot this year so hopefully that will not be a problem.
This is the second time you will compete at the worlds, in 2009 you lost against Cris Cyborg in the first round. How do you think your grappling development has been since then?
That is a tough question. I have never trained and competed as much as I have done the last 2 years. I even took 6 months of university just to be able to go to Brazil and train there and really dedicate myself to the sport. I think the biggest difference is that my game is more allround now, I have been working with my weak positions. I used to be a top player, but now I feel just as comfortable on the bottom. I think that is the biggest difference.
How are you preparing for the ADCC 2011?
Right now I am working on adapting my game from gi to no-gi. I am doing a lot of sparring both with opponents my own size and bigger guys, since I am in the +60 kg division. I just came home from four months of training in Brazil, where I have had really good sparring. The sparring in my academy Arte Suave here in Copenhagen is really good and I have good guys to spar with, and they are really helping me a lot. The support from my sparring partners and my teacher is really important to me.
What do you think about the competitors list?
The competitors list is really impressive this year, there are no easy fights. All of the fighters are good. It is the same in all of the divisions, they are all really tough.
Your favorite submission?
The one that makes my opponent tap =).
Other pre-ADCC interviews:
Sara Svensson
Devi Ahuja
Pablo Popovitch
Janne-Pekka Pietiläinen
Alexander Trans